In 1991, it all started in Athens, Georgia with Cedar Ridge Farm...
Designed originally as a fox hunting and thoroughbred training facility, the farm evolved into a boarding and training equestrian facility focused on the classic disciplines.
Eventing was the primary focus, with strong support of classical dressage and show jumping; in addition to active participation developing field hunters. We hosted US Eventing Young Horse and Future Event Horse show successfully for 7 years!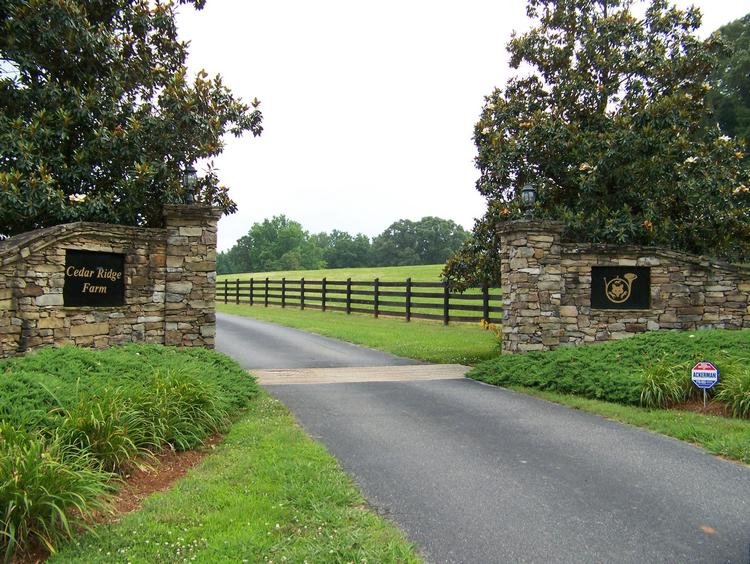 In 2015, we embarked on a new adventure in North Carolina.
Having been regular competitors at FENCE, and long-time guest hunters with Tryon Hounds, we moved to the Tryon area and created a new farm.
Centerline Ridge Farm was the first farm we designed and built in the area, with a state of the art dressage arena, and grass jump field.

In 2017, we designed and built a second farm in the area: Crescent Ridge Farm. ​
Both the Crescent Ridge Farm and the Centerline Ridge Farm barns were built by Tryon Builders, an excellent company owned and run by our friend, Reed McNutt.
Crescent Ridge Farm, this second NC location is now the home of our Jack Russell Breeding Program, Carolyn's Landscape Design Business, and all of our equestrian endeavors!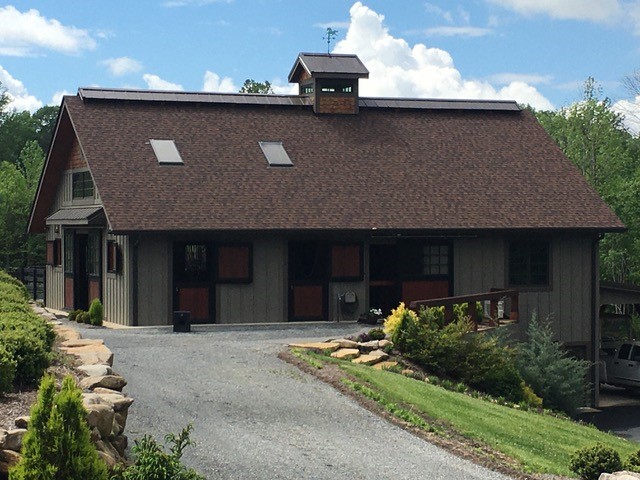 Eventing competitors Tom & Carolyn Cadier
We owned Esker Riada, a 5-star horse who was competed at their first top outing at Rolex in 2006 placing 16th, then were named to the Dutch Eventing team for the World Equestrian Games in Aachen, Germany in 2006.  Once retired, Esker returned home and became Carolyn Cadier's dressage mount and helped her achieve her USDF Bronze medal.
North Carolina Equestrian Facility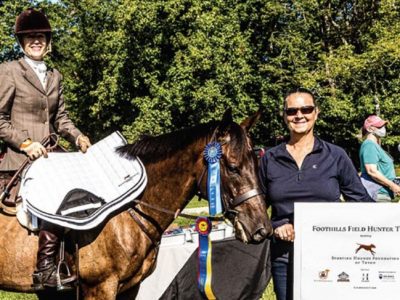 September 19, 2021
FENCE - Tryon, NC A charitable benefit for Sporting Hounds Foundation of Tryon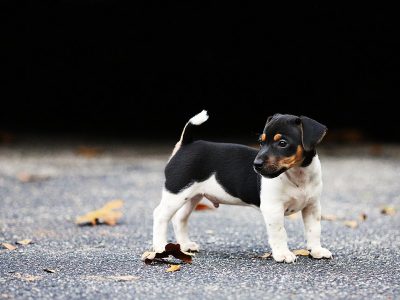 Show quality type with lovable personalities. We treat our dogs like our children and are proud to raise them in our home. Puppies available Fall 2021.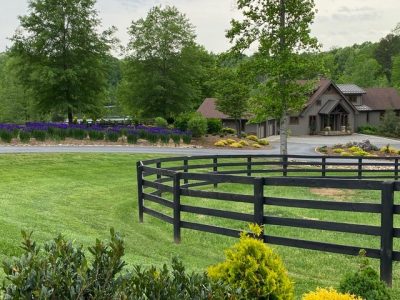 Landscaping Consulting
Want to design your own barn or landscaping but don't know where to start? Take advantage of our decades of experience and build the equestrian property of your dreams!